Transiting Moon in Sagittarius
What is your Philosophy?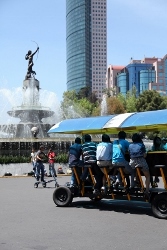 Transiting moon in Sagittarius - What's your philosophy? 
With the transiting moon in Sagittarius thoughts change to travel, philosophy, sport and your spiritual beliefs. Stay alert and seize opportunities that may arise to shake up your routine.  Be prepared and willing to stay flexible and adapt to change so you can embrace fresh perspectives in your outlook about life.
This is a perfect time to have some fun, mingle and boost your social interactions with others. Consider connecting with people from different cultures to broaden your perception. This is no time to keep secrets. What you see is what you get. There is not much diplomacy when the moon transits Sagittarius, so try not to take people too seriously – let it go.
It's an ideal time to attend sporting events or read adventure books. Travelling and learning about different cultures also supports the energy of the Sagittarius moon. Simple adventures such as day trips help to lift you out of your comfort zone. Take a chance and do something stimulating just for fun.
Studying or travelling can help you find more meaning and purpose in your life now. Visit new places or consider learning something different if you are feeling bored.  Broaden your horizons to gain new insights on how you want to live your life in the future. Mental stimulation is very important during a this moon transit.
Consider participating in more outdoor activities. Perhaps a trip to the races, if this is an area that interests you? You may discover you are luckier than usual – as long as you don't gamble more than you are willing to lose. The Sagittarius moon also supports teaching or writing about topics that create excitement for you.
Whatever you decide if it has something to do with discovering your own philosophy on life you'll benefit from this moon cycle. After all, Sagittarius loves a quest and is willing to make an effort to feed their soul to add more meaning to their life.  This is a wonderful time to explore and discover more about yourself and have some fun along the way.
Where can you gain more insight and take a leap of faith?  Go to Astro.com and type in your birth details to check the Astrology zone being activated in your chart.