About Me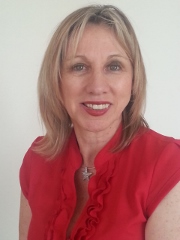 I'm Julia and have been inspired by Astrology since my early teens.  I had the wonderful advantage of seeing Astrology in action from my early teens.  My Dad was an Astrologer and had also been studying and practicing this ancient science from an early age. 
Way back in the seventies there was no such thing as the internet.  It would take at least an hour just to calculate and produce a chart.  Today, if you know your time of birth you can enter the information into your computer and presto a chart appears on their screen. 
I couldn't imagine my life without Astrology.  I am convinced this wonderful tool has helped me have more freedom and choices in my life.  
When you begin working with the natural flow of the energy of the planets you are in tune with the universe.  Things fall into place saving you a lot of time and energy.
If you want to gain more insight and clarity more in your life. I can highly recommend one of my personal Astrology readings.   
I offer the following Astrology Readings:
These readings (apart from the written reading) are done via Skype.  Face to face meetings are possible if you are living in Sydney, Australia.