Astrology
Inspire your Future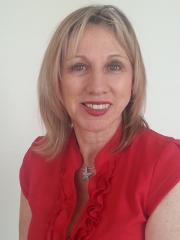 Are you curious about how Astrology can help in your own life?  Perhaps you are searching for meaning and purpose in your life.   I believe this ancient science has the potential to transform and inspire your life in positive ways.  I could not imagine my life without Astrology. 
This wonderful tool provides knowledge to help unlock your true passion.  To life an authentic life.  Come on a journey with me and learn how to dance with the planets.
Whether you want to focus on your career, love life, spirituality, money, creativity, children etc.   A reading provides you with a new perspective and helps you gain a deeper understanding about your life.
A personal reading is a unique experience providing practical ways to empower and transform your life.  It offers practical steps for implementing positive change in your life.  You gain a sense of control by taking action and driving your own future.
A personal reading lasts for about an hour depending on what you want cover and the type of reading you select.
I offer personal consultations via Skype and face to face readings (depending on location) for clients living in Sydney, Australia.   
If you a new to Astrology or short on time,  consider a quick snapshot written reading.  You get to keep the written unique report and have the option of a more in depth reading in the future. 

If you have never had a professional reading I would highly recommend a personal Birth Chart Natal reading.  This provides you with a deeper understanding helping you gain new insights in all areas of your life.
A One year ahead reading is ideal for follow-up sessions or focussing on specific areas.   If you are curious about your key relationship(s) a Relationship reading provides insights in both business and love relationships.