With a Saturn House Transit
Are you ready for more commitment?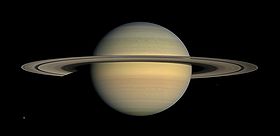 When you experience a Saturn house transit one of your houses in your Astrology Chart may start to take on some of the following traits: Commitment, responsibility, restriction, hard work, anchoring, erecting boundaries and basically require more effort than usually is the case.
Some of the areas that are likely to be a focus as Saturn moves through these houses are listed below:
Saturn transiting the First house
With a Saturn house transit in your first house you are likely to attract more responsibility and accomplish a great deal. You may not always have enough energy so will need to take good care of your body by eating healthy foods and getting plenty of regular exercise. This is also a good time to build up your self esteem - be aware of who you spend your time with and strive for a balance in your personal relationships. Redefining who you are and what is important for you to achieve in your life will also be important to you during this transit.
Saturn Transiting the Second House
With a Saturn house transit in the second house it is time think about what you really value in life. This does not necessarily mean money. However if money is extremely important to you then during this transit you may feel a little more financially insecure. Try to stick to a budget and do not enter into risky investment deals. Material possessions can sometimes be a reflection on what you think you should want but not what you really want. Do not be so consumed with your finances that you neglect to review your own inner values.
Saturn Transiting the Third House
With Saturn transiting through your third house your everyday dealings will people will be more prominent. Your daily routine is likely to demand more responsibility from you now. Your local environment including neighbours, relatives, schools, shops can be all areas that start to demand your attention. Even daily travel seems to feel like it requires more effort from you than at other times. During this transit you may be more aware of the way you communicate with others and exchange ideas. This transit is an ideal time to write or teach enabling you to create more self awareness of yourself as well as others.
Saturn Transiting the Fourth House
With a Saturn house transit in your fourth house you will find your domestic life becomes your number one priority. You may reorganize, renovate or move homes as there is likely to be some kind of additional responsibility with your domestic life during this transit. You may have to come up with practical ways to balance home and family with your career. The time has come for you to build a solid foundation that will support you in the future. It is also important to attend to your inner needs so strive to dedicate some quiet time to meditate and have time out to reflect on your life and where you are heading.
Saturn Transiting the Fifth House
With Saturn transiting the fifth house you may find your creativity and sense of fun takes on a more serious tone. If you have children you may find you have more responsibility placed on your shoulders than at previous times. Romance may now seem like hard work or may involve someone older or more mature. You may even find yourself withdrawing from others and need to make sure it is not just because you are afraid of long term commitment. This is not a good time to take risks with gambling. Things that you produce during this transit will be through sheer hard work. You will have a more disciplined approach to your creative outlets. You may even ponder whether you should or not have children and think about the reality of being a parent. This is the time when you will get serious about your own creativity. It is important to put aside resources to do the things that are important to you.
Saturn Transiting the Sixth House
Having a Saturn house transit in the sixth house it is time to get your life into order. This will make it easier as your work commitments may be heavier than usual during this transit. In the long run the planning will be beneficial and will allow you to be more efficient and achieve whatever needs to be completed. Stay focused, do not scatter and waste your energy. You also need to take particular care with your health. Develop good eating habits and get plenty of exercise and rest. Treat your body well, good time to invest in a personal trainer see a naturopath and get more serious with your fitness and health. You need to be in tip top condition to perform in the outer world effectively.
Saturn Transiting the Seventh House
With a Saturn house transit in the seventh house close relationships will be your primary focus. Some of your relationships may bring more responsibility and may require a greater effort from you. It is also possible that some relationships will end as you feel they are demanding more from you than they are worth. However any relationship that is worthwhile is likely to be strengthened and will be stronger especially after this transit is over.
The past fourteen years have been more about getting to know yourself but you now enter a more social phase. This transit asks you to see if you can live up to the expectations of others as well as yourself. If you are single you may start to feel the need to begin dating and connect with people on a more serious level. You may decide to marry during this transit as you want more commitment from your relationship. Your partner may be more mature or older (can also be the other way around) or you may be attracted to a Capricorn or hard working partner.
Saturn Transiting the Eighth House
With Saturn transiting your eighth house finances and possessions you share with others will be more significant. Other peoples values need to be considered and you will need to learn to live with their values as well as your own. Care should be taken with any joint ventures and you should try to limit debt. The eighth house is also about major transformation. Mortality, death, taxes, wills and inheritances are some of the areas that may require your attention during this transit.
Saturn Transiting the Ninth House
With a Saturn house transit in the ninth house your views about life start to become more stable. Learning will be important to you now and you may decide to go to university and commit to studying. Perhaps you will think about travelling or take a long journey. If you do decide to travel you will want to learn and explore different cultures. Subjects relating to higher consciousness, religion, philosophy and law are all possible areas that you begin to focus on during this transit. Practical results are important as you want to gain a clearer understanding of your own world.
Saturn Transiting the Tenth House
A Saturn house transit in the tenth house is a very important transit. It is time to get clear and be more realistic about where you want to go in life. Try not to become so focused on your career or social status that you neglect your personal life. This is a good time to ensure you have a realistic plan.
You career will demand more responsibility from you now and if you are not happy in your chosen career you may need to ask yourself what are you going to do about it? You may have to redefine your professional or public identity. If necessary, set up boundaries with your boss, work colleagues or clients.
Saturn Transiting the Eleventh House
With a Saturn house transit in the eleventh house groups, friends, clubs, committees will be some of the areas where the spot light will be shining on you now. You are likely to take on more responsibility in any groups you belong to and others may be more demanding than at other times. Your hopes and wishes have the potential to be fulfilled or more defined especially if you are willing to put the energy into achieving your goals.
Saturn Transiting the Twelfth House
With Saturn transiting the twelfth house it is time to finally complete any ongoing projects. You may need to retreat at times during this transit so you can gain more insight. Ideal time to start a journal, write down your dreams or perhaps get some counseling are all ways that can potentially help you get in touch with your own self development. This is the time to observe and not start new projects. It is possible that you will have less energy during this transit so use this time to clear the decks. This is an ending cycle let go and complete things in this cycle and de-clutter your life to make room for new things to start in the next cycle.
Saturn House Transit back to Astrology Transits