Astrology Reports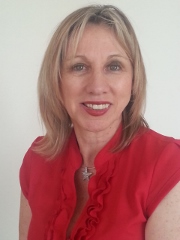 I offer you Astrology Reports to help transform and empower your life. Astrology is so much more than just your Sun or Star Sign.  It is an exquisite language describing the energy of the planets in the sky at the time of your birth.  
An Astrology Reading is a special unique gift for yourself.  It provides you with the knowledge and insight to take charge.  I use traditional Astrology with a touch of Evolutionary Astrology to add more richness to your report. 
With so many highs and lows in your life.  You can sometimes feel overwhelmed.  You may be at the start of a new relationship or thinking about ending a relationship. Perhaps some clarity is needed in the direction of your career? 
A reading provides insight into the key areas influencing you at this time.  You gain clarity and practical ways to move forward an enrich your life.
Your personal chart reading is done via Skype or face to face meetings are possible if you are live in Sydney, Australia.

Follow these easy steps to order your Astrology Report
Select your preferred 

Astrology Report from the list below.

Process your payment through Paypal.


Complete the Contact Form, please include your time, date and place of birth in the comments section. 

I will contact you within 48 hours to confirm a suitable time for your reading.
Quick Snapshot Written Reading : $49 US (1000 to 1500 words)
This snapshot written reading offers key insights into yourself and the areas of your life being highlighted over the next year.
You also decide in advance whether you would prefer to focus on:
or
This is a personal written report you can refer to as your personal year progresses. You can also ask one or two question(s) up to two weeks after you receive your report.
For a more in depth reading - you may prefer one of the Astrology Reports below.

---
Birth Chart (Natal) Reading : 1.5 hours $129 US
This birth chart reading is perfect if you want a delve deeper into yourself. Discover ways to get the most potential out of career, relationships, self development as well as many other areas. Important key themes for the year ahead are also covered.

---
One Year Ahead Reading : 1 hour $99 US
This reading will focus on the year ahead. Major themes will be discussed. How to handle events and what should be avoided. This is also ideal as a follow-up after you have had a Natal Chart Reading.

---
Relationship Reading : 1.5 hours $149.00 US
Unearth the joys and lessons in relationships. Can also be business relationships as well as love relationships.